Policies & Happiness Village
Welcome to the Policies & Happiness Village of the Economy of Francesco.
Our Prophetic Proposals & History of our Village
The following are our three most prophetic proposals for a flourishing new global economy: Our Common Future: The Penguin Model for Happiness in Flourishing Cities; Inclusive Mapping (For Flourishing Communities); and Children's Flourishing Index submitted to the Economy of Francesco Organizing Committee in October 2020.
Summary of our Proposals
The following three infographics summarise our three proposals: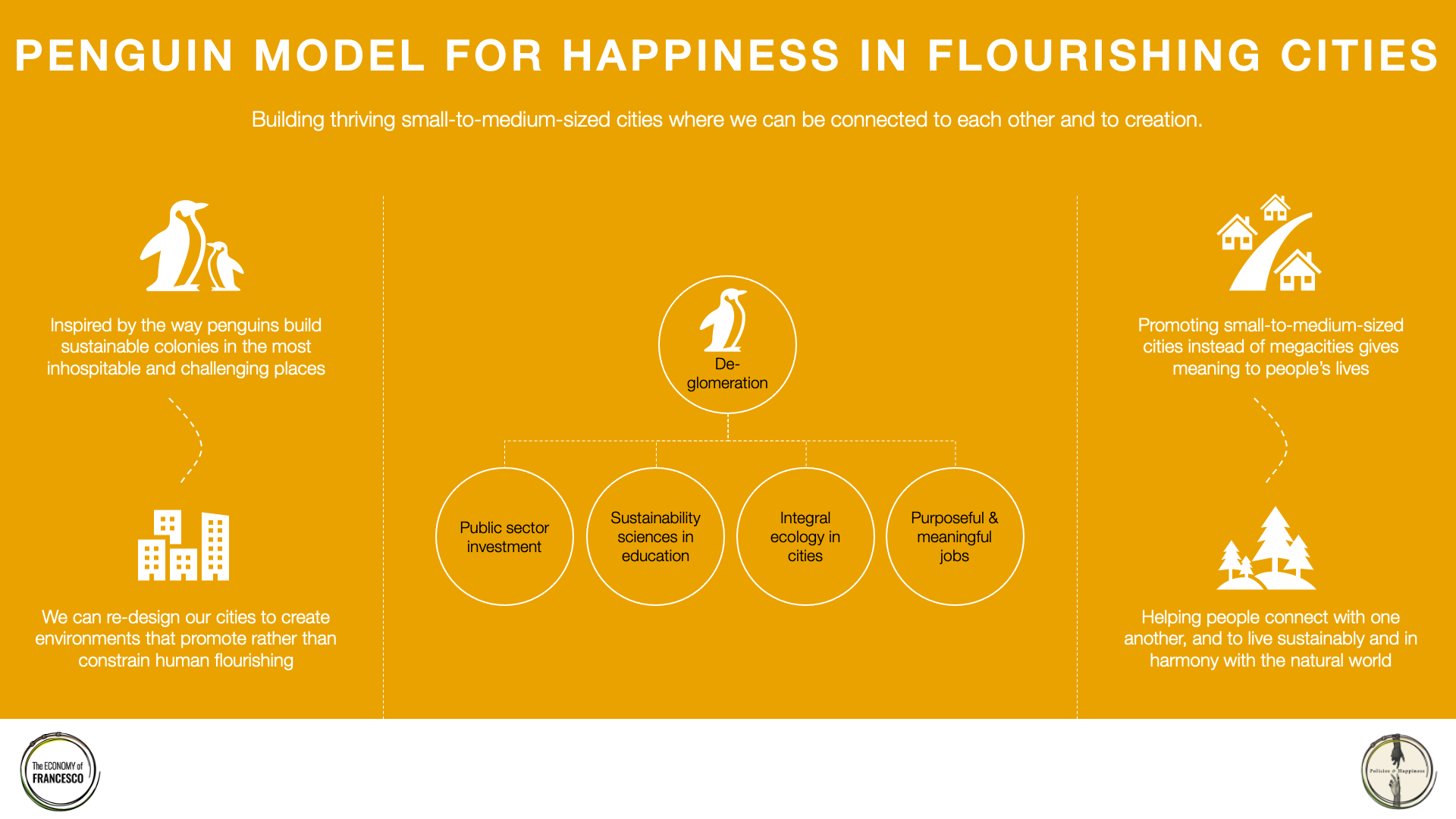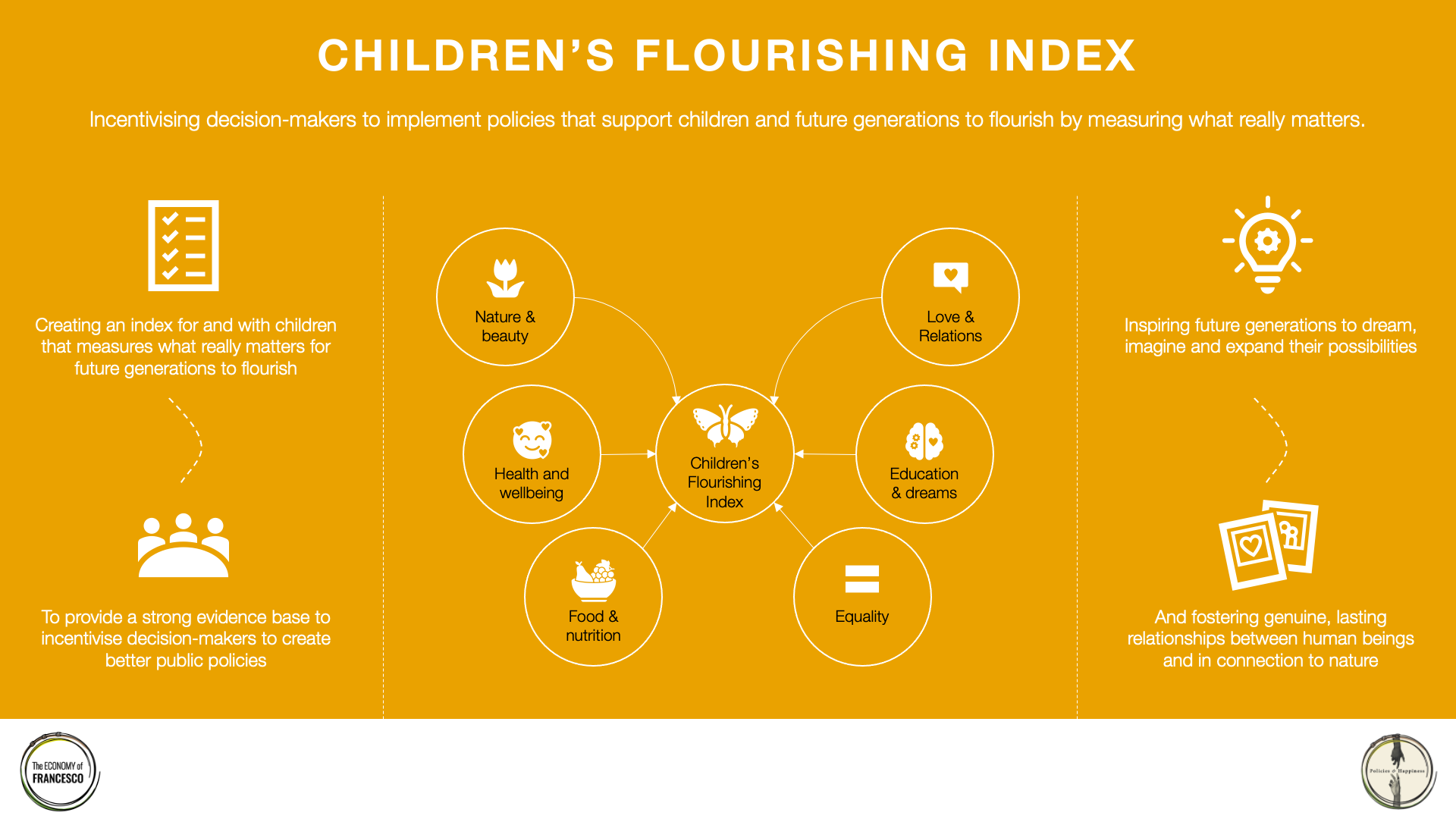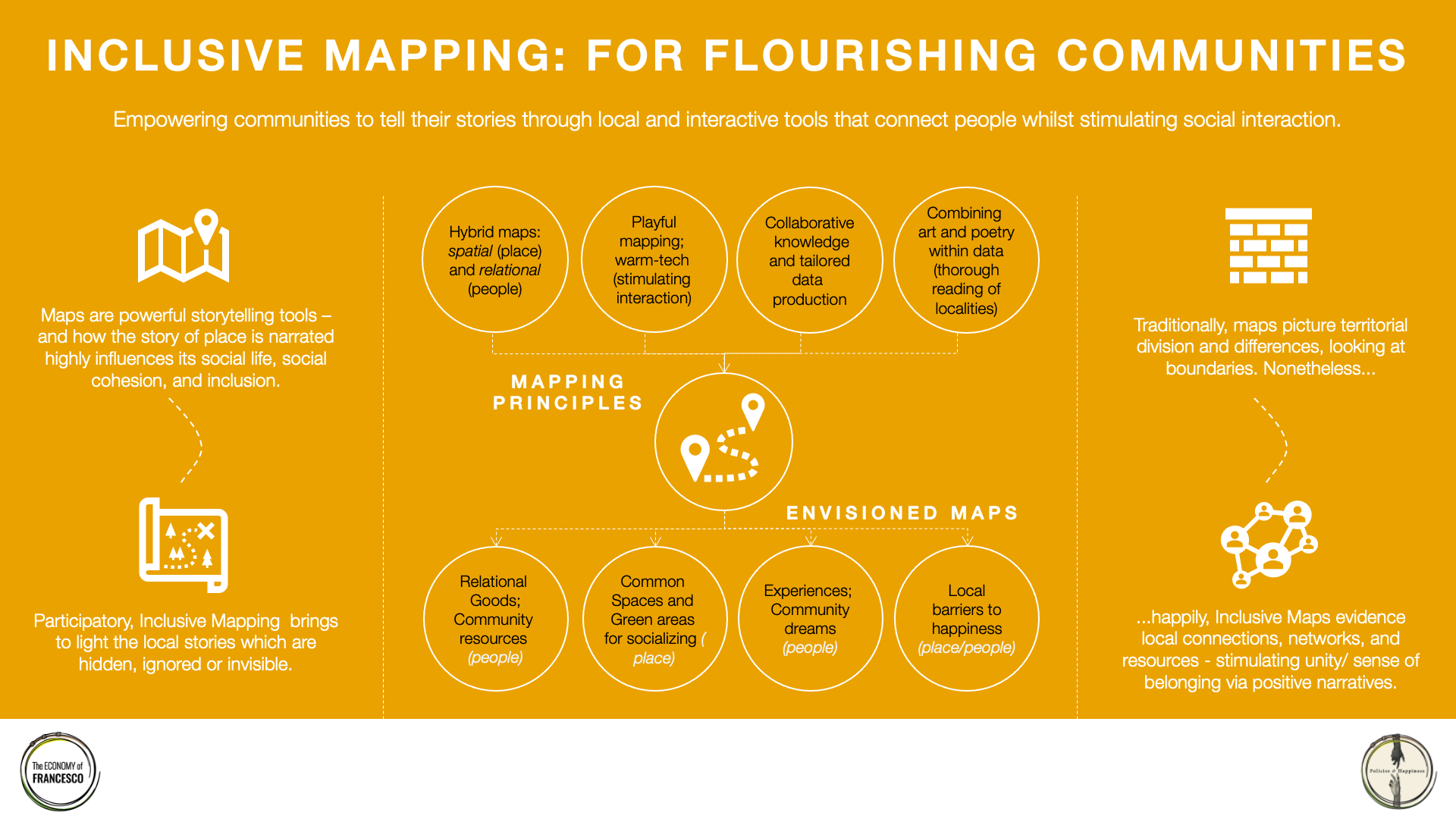 Perfecting Joy: three proposals to let life flourish
We presented our three proposals at the Economy of Francesco international event on 19 November 2020. You can watch it on YouTube in English, with translations into: Español, Français, Italiano, Português, and 한국어.
Policies and Happiness Village, Economy of Francesco, 2020